It started this morning as being fueled by breakfast wine on an empty stomach and turned into an all day drinking project. The project itself concerned ensuring ample stockpiles of good drink to carry our household through the looming winter. Now I suppose you'll be wanting photographic evidence of whole orgy, so here it is with a minimum of blathering. The pictures speak for themselves.
Some of these beauties will end up going into the Holiday Booze Exchange. Make your reservations now.
Diamonds in the rough. Here are a few fermenters filled with blueberry wine, shiraz, cider, strawberry wine and a few other oddities. They await filtration, and in some cases blending. It's peculiar how when sometimes two mediocre wines are blended they produce a superior profile. I am gradually learning that blending is an intricate art.
Each fermenter gets a tag stating it's name, rank and serial number. This is Earl II, a cider from 2006.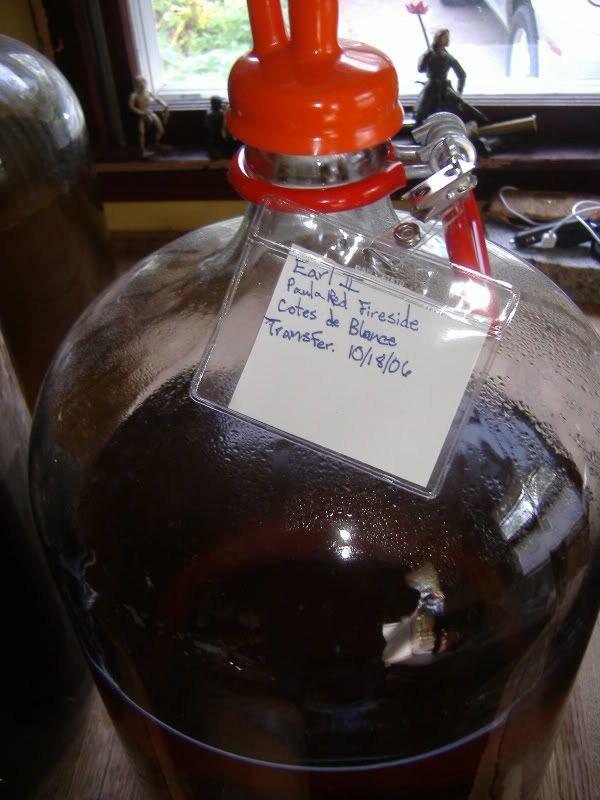 A picture of an oak barrel filled with... something.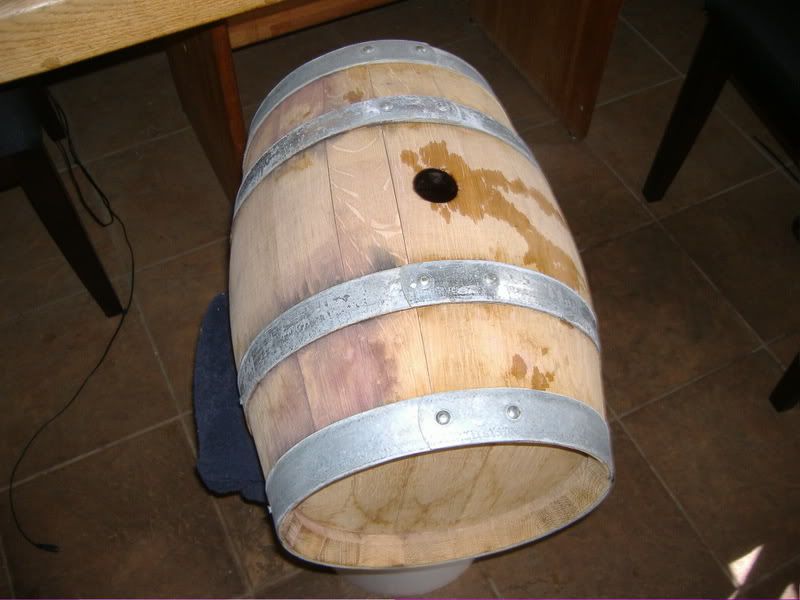 Yours truly overseeing the filtering process.
The finished product, a brilliently clear bottle of Blueberry Shiraz 2006. Alcohol by volume 14%. We bottled 3 cases of this variety.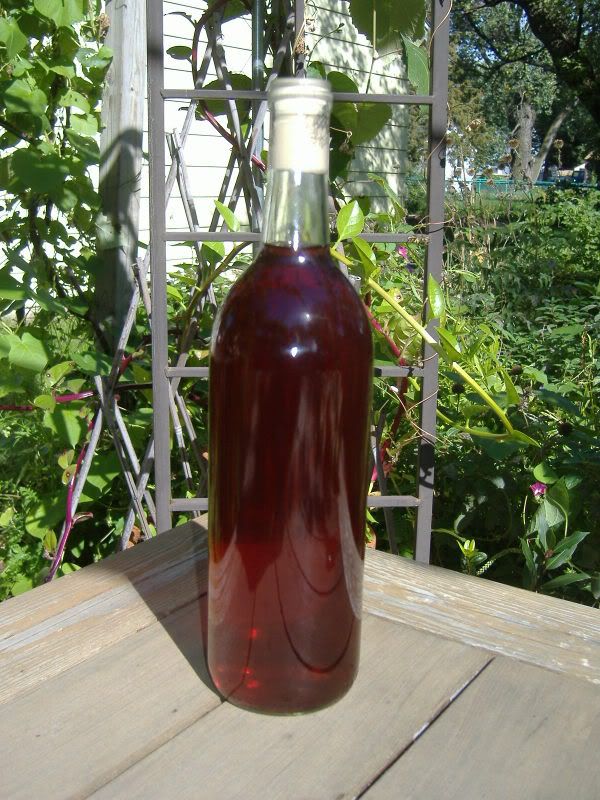 It's a little after 6:00 PM now and the bottling line has quieted down for the evening. In all, we added 9 cases to the arsenal. Time to kick up my feet and lay heavy into the stash.