Moderators: NYDingbat, oettinger, Judge, Oggar, Badfellow, Mr Boozificator, Artful Drunktective, mistah willies
Ten Feet Tall and Bulletproof

Posts: 1223
Joined: Tue Mar 03, 2009 9:14 am
Location: In the promised land of Belgium
I want to go to 'boot' camp!
---
Drunker Than God

Posts: 2105
Joined: Sun Apr 03, 2011 6:32 pm
Location: Sunnyvale Trailerpark
Shit, I've always wanted one of these! Would be great to have while watching Beerfest again.
---
Hooch Hound

Posts: 67
Joined: Thu Apr 07, 2011 1:51 am
Location: Bakersfield, Ca
Contact:
I watched Beerfest once with one of those Pauliner mini kegs of Marzen. Hell of a way to spend an evening.
What contemptible scoundrel stole the cork from my lunch? ~ W. C. Fields
---
goood siced one + ggod
There's a game called drinking, it's a lot like solitaire

Look poor, act crazy, and carry a gun. -Faint-Hearted
---
Hooching Like Hemingway

Posts: 3942
Joined: Fri Nov 25, 2011 7:23 am
Location: Norris Green
ThirstyDrunk wrote:If you don't get the 2 Liter one you are a sissy.
Now go watch Beerfest.
beerfest woooooooo
"I spent all of my money on cars, women and booze, the rest of it I squandered" G. Best
---
Ten Feet Tall and Bulletproof

Posts: 1008
Joined: Sat Apr 02, 2011 3:03 pm
I have drunk from a boot now. If you want to try it out and you're in the Ann Arbor area, go to Heidelberg restaurant and you can drink from a 1 liter or 2 liter beer boot. They do require a fairly large deposit due to people breaking (or possibly stealing) the boots in the past. I also saw some beer boots at a christmas market but decided to refrain, as I didn't have $45 handy for the big boot. Next year I'll get one.
---
Chugging Like Churchill

Posts: 5065
Joined: Mon May 19, 2003 3:43 pm
Location: Buffalo, MN
Contact:
I learned to drink out of them as a kid. One of the bars my mom used to go to had a boot night so there was a collection of them in the cupboards. The first time I saw Beerfest I couldn't understand how they didn't know how to drink out of the boot.
I can't write like Papa, you know I just ain't able
But if he came in here tonight, I'd drink him under the table -Ronny Elliott

RIP Mayhem, as long as I have a heart you are in it.
---
done it. they sell them bars all over wi
That's what I call Drunkard justice. I hate prisses like that. They're mincing their way through life when they should be marching. ~fkr.
I wish i could find me a woman who drinks!~ruiner..on lack of women drinkers.

---
Moderator
Posts: 9793
Joined: Tue Apr 15, 2003 7:29 pm
Location: In The Liquor Cabinet
"If I had all the money that I've spent on drink, I'd spend it on drink!"
"The trouble with internet quotes is that one can never be sure if they are genuine." - Abraham Lincoln
Kindly listen to
this
, please.
ドロンケン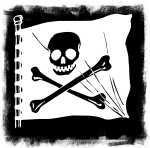 ---
Hooching Like Hemingway

Posts: 3942
Joined: Fri Nov 25, 2011 7:23 am
Location: Norris Green
Palinka wrote:So, it's a bit like the "

Yard of Ale

", then.
it's like a "lite" yard of ale
"I spent all of my money on cars, women and booze, the rest of it I squandered" G. Best
---