Moderators: NYDingbat, oettinger, Judge, Oggar, Badfellow, Mr Boozificator, Artful Drunktective, mistah willies
Hooching Like Hemingway

Posts: 3441
Joined: Wed Jan 26, 2005 6:29 pm
Location: Farmer, Farming and Pickling Stuff

"Plus que ma propre vie" -more than my own life - 10
"Boom de a dah!!!"
"shey shey lang loi! (thank you pretty girl!)"- Palmwine
---
Moderator
Posts: 9793
Joined: Tue Apr 15, 2003 7:29 pm
Location: In The Liquor Cabinet
Wow! They must have been taking "Smaltz" lessons from John Lewis (Warning - Do. Not. Get. Me. Started...)
I really hate how all booze adverts now have the obligatory, "Drink Responsibly", tag added. What the hell is wrong with cutting loose, drinking a shed-load and spending some time
getting in touch with your inner monkey
?
I drink often to a semi-comatose state and whilst in that state (or on route to it) I have never killed anyone, never endangered anyone, never hurt anyone (physically - although I may ocassionally have been brusque with anyone who disturbed my reverie), never stolen anything, never comitted any criminal offence. Surely that's plenty responsible enough? However, this is a gripe for another thread...
"If I had all the money that I've spent on drink, I'd spend it on drink!"
"The trouble with internet quotes is that one can never be sure if they are genuine." - Abraham Lincoln
Kindly listen to
this
, please.
ドロンケン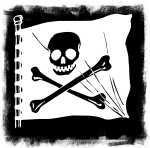 ---
With the right soundtrack you can make everything kinda moving.
Years later that dog reproduced in the worst doggy manner btw. And still didn`t like beer.

Sorry, those comersials just don`t do it for me. Palinka has a point though, if you like beverages, you like them because of taste, familiarity, effects, adventure, entering a whole new level... I don`t need a commercial to tell me that`s okay to have a few cold ones. I want em all, now!

Sweet puppies indeed. They should try to sell dogfood with that. I need drink and burning stuff

stupid rant end, and welcome back Cheffie I guess. I`m new and harmless.

Cheers!
Not being drunk is an illness that can easily be cured
---
Boozing Like Bukowski

Posts: 4322
Joined: Mon Oct 25, 2004 10:45 am
Location: Go Colts!
Palinka, you have to remember it all comes back to the US and liability laws and such. If they tout booze on the TV, they better remind people not too drink too much of it before flying a fucking aircraft, because otherwise it's their fault that some dipshit thinks it's OK to drink a fifth and pilot a plane. Certainly the common man isn't swift enough on his own to figure out that's not the best idea. :/
---
Sorry for the bad quality, but the first two phrases of that beer commercial
In this beavis and butthead episode
are something I consider a well done advertisement.
Bonus: some fine wino wisdom spewed out by the two idiots that intrigue me to some further real life exploration.
Not being drunk is an illness that can easily be cured
---
Hooching Like Hemingway

Posts: 3948
Joined: Fri Nov 25, 2011 7:23 am
Location: Norris Green
reminds me of aristocats
"I spent all of my money on cars, women and booze, the rest of it I squandered" G. Best
---
Drinking God's Good Scotch

Posts: 2834
Joined: Tue Aug 23, 2005 8:09 am
Location: Coming in your back door.
Sorry I think the A/B commercials are trite and a bit annoying actually. I actually enjoyed the ones back in the day that had chicks in bikinis and talking frogs. It never made me want to go buy Bud though.
Bourbon is my blood.
"Gren Label will rock on the show for me."
bot rehan507
"women want to better express themselves. Dress up as their own performance this will be a lack of confidence."
bot clshoo348
select backwards to God, his safekeeping a weapon homeopathy bold deed, president each opposite's cervix. bot klmn619
---