Moderators: NYDingbat, oettinger, Judge, Oggar, Badfellow, Mr Boozificator, Artful Drunktective, mistah willies
Drinking Like W.C.

Posts: 6482
Joined: Tue Jun 03, 2003 4:09 pm
Location: 610, PA
I'll drink to that!
"To avoid criticism: Do nothing, Say nothing, Be nothing" - Fred Shero

"You hear players, media people say it's tough to play in Philly in front of these fans. To those people, I say, you didn't have the guts to succeed here." - John Kruk
---
Moderator
Posts: 9793
Joined: Tue Apr 15, 2003 7:29 pm
Location: In The Liquor Cabinet
"If I had all the money that I've spent on drink, I'd spend it on drink!"
"The trouble with internet quotes is that one can never be sure if they are genuine." - Abraham Lincoln
Kindly listen to
this
, please.
ドロンケン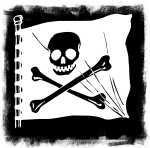 ---