Moderators: Badfellow, One for the Frog, Artful Drunktective, mistah willies, oettinger, Oggar, Frankennietzsche
Hooching Like Hemingway

Posts: 3940
Joined: Fri Nov 25, 2011 7:23 am
Location: Norris Green
"I spent all of my money on cars, women and booze, the rest of it I squandered" G. Best
---
Moderator
Posts: 9793
Joined: Tue Apr 15, 2003 7:29 pm
Location: In The Liquor Cabinet
I am really sorry to hear that, R. It's not easy. I struggle everyday but I go with (and I mean no levity), "no, today I will drink; maybe tomorrow the scalpel or the overdose..."
This is not an easy thing for me to admit to, so if anyone comments on it, ever, they will find my other distraction is wrath.
"If I had all the money that I've spent on drink, I'd spend it on drink!"
"The trouble with internet quotes is that one can never be sure if they are genuine." - Abraham Lincoln
Kindly listen to
this
, please.
ドロンケン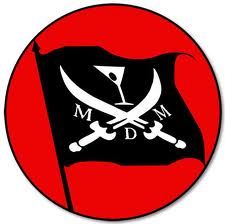 ---
Juicing Like Jackie

Posts: 10390
Joined: Sun Mar 16, 2008 3:05 am
Location: Belgium, Austin TX, SoCal, Branson MO, Cape Cod MA
A beautiful song. Your cousin had exquisite taste.
I've known more than a few who chose their own time. We are all searching for eternal peace; some find it by crossing over on their own terms.
"Man i once bought $101 worth of insect candy because it was free shipping on orders over 100 bucks." -- ThirstyDrunk
"I wanted a shark high on crack dumped into a piranha tank! I wanted college AD's to pull their human faces off, then dive at each other's lizard throats!" -- waahoohah
http://www.youtube.com/watch?v=Q01p7k6T ... e=youtu.be
---
I'm so sorry to hear of your loss. A beautiful song.

I've lost friends to suicide - I've nearly lost myself - and none of it is easy. Love to you and your family.
"Spiny norman wins on the bizzare terror stakes, if you haven't been stared at by a 40-foot hedgehog, you haven't lived." - Saltandgin

"Every time you don't get loaded, the terrorists win." - massivedrunk

WWDJFD?
---
Hooching Like Hemingway

Posts: 3940
Joined: Fri Nov 25, 2011 7:23 am
Location: Norris Green
it's a really horrible thing. I barely knew her, she was much older than me. The black dog does follow me about though, and i scare myself sometimes, but I decided I'd rather wait for my time than kill myself. It's far too painful for everyone around you
"I spent all of my money on cars, women and booze, the rest of it I squandered" G. Best
---
Sorry for your loss, ser Viking

I never got to know if death of my friend few years back, was either a suicide or accidental overdose (which would be unlikely give his proficiency and knowledge in these matters) or just his body failing. He always was a mentor to me despite being merely 2 years older than me, but due to a medical condition he had most intense of flare ups out of blue and did not have great life expectancy. He was heavily on medication and wasn't able to keep up sports like he used last few years, which might have led to accidental overdose.

I will never forget drinking rum and cola from a pitcher while the postman came by 7 in to the morning or random walks and shit tossing at strange hours because neither could catch any sleep.

As for family-tree and peers there have been few cases within last years, but it seems to be norm in Finland. Like Doug Stanhope said, it is a country in top of most-content list and suicides. My own mother due to bipolar depression has attempted suicide couple of times, at times I recall her calling home from some bridge drunk, sobbing, middle of night. She never said it directly but one time it was pretty much only reason that I happened to pick-up phone instead of my father that she didn't jump.

Personally at worst times I've had with very intense sleep paralysis, I couldn't sleep days, at times weeks in a row. I couldn't really talk about it at those times. While other kids in school were going "nobody understand me"-etc and rebellion, I really fell off to side because I could at worst of times hardly tell if I was awake. This I believe has attributed much to my current way of thinking through observations. At such times I sometimes thought about easy way out.

But fortunately there was something in me that kept fighting those one man wars through those sweat and trembling filled nights. I persisted through this and when the thought at times crosses my mind, so far it's been the well never-give-up instinct honed by time and trial kicking in.

I reckon sleep-paralysis even at time as I didn't know what it was, gave me something to fight against and that helped.

Go figure, why I'm finally putting some of the thoughts into somewhat coherent written form, but I guess it's done for.

Sorry for the rambling.

One for the fallen,
Cheers.
---
Chugging Like Churchill

Posts: 5081
Joined: Fri Feb 27, 2009 1:44 pm
Location: on my way to a bar
only lost one close friend to suicide. it's a shame, but yet, i can't begrudge him his choice.

funny story, actually. well, funny odd, not funny ha-ha. he went out in the woods so no one he knew would find him. the guy that did find him was running from the law. he flagged down the first car he saw, which was driven by a lady studying to be a forensic examiner. i am not making this up. the supposed criminal wanted someone to know he had nothing to do with the body. anyway, the lady driver student person came to the wake. she said she wanted to see what he looked like in life, from the picture.

to the fallen!
Stupid should hurt.

"We're better than mere people, we're DRUNKARDS."
--ThirstyDrunk
---