Moderators: Badfellow, One for the Frog, Artful Drunktective, mistah willies, oettinger, Oggar, Frankennietzsche
Juicing Like Jackie

Posts: 12352
Joined: Mon Mar 17, 2003 9:13 pm
Location: Master of the Meatloaf Winds
Contact:
"Süßen witwe Mutter-Hosen — kommst du hier mit mein knackenpfeife schnell, oder Ich zeige Ihnen mein Zuhälter Hand!"

"I am going to pistol-whip the next person who says 'shenanigans' "

"Rectum? It nearly killed him!"
---
Drinking Like W.C.

Posts: 6482
Joined: Tue Jun 03, 2003 4:09 pm
Location: 610, PA
My favorite band to sing about the Confederacy comes from Canada
"To avoid criticism: Do nothing, Say nothing, Be nothing" - Fred Shero

"You hear players, media people say it's tough to play in Philly in front of these fans. To those people, I say, you didn't have the guts to succeed here." - John Kruk
---
Moderator
Posts: 9793
Joined: Tue Apr 15, 2003 7:29 pm
Location: In The Liquor Cabinet
And lest
ye forget
...

"If I had all the money that I've spent on drink, I'd spend it on drink!"
"The trouble with internet quotes is that one can never be sure if they are genuine." - Abraham Lincoln
Kindly listen to
this
, please.
ドロンケン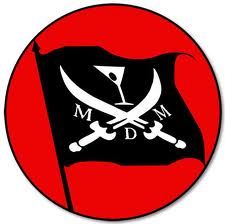 ---
Juicing Like Jackie

Posts: 10390
Joined: Sun Mar 16, 2008 3:05 am
Location: Belgium, Austin TX, SoCal, Branson MO, Cape Cod MA
"Man i once bought $101 worth of insect candy because it was free shipping on orders over 100 bucks." -- ThirstyDrunk
"I wanted a shark high on crack dumped into a piranha tank! I wanted college AD's to pull their human faces off, then dive at each other's lizard throats!" -- waahoohah
http://www.youtube.com/watch?v=Q01p7k6T ... e=youtu.be
---