Moderators: oettinger, Oggar, Badfellow, One for the Frog, Artful Drunktective, mistah willies, Frankennietzsche
Moderator
Posts: 9793
Joined: Tue Apr 15, 2003 7:29 pm
Location: In The Liquor Cabinet
...that, in reality,
he ain't bovvered
*!
* Possibly the only honest thing that the man has ever said...
"If I had all the money that I've spent on drink, I'd spend it on drink!"
"The trouble with internet quotes is that one can never be sure if they are genuine." - Abraham Lincoln
Kindly listen to
this
, please.
ドロンケン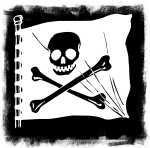 ---
That's really quite good actually.
---