Moderators: NYDingbat, oettinger, Judge, Badfellow, Mr Boozificator, mistah willies, peetie44, Lush City
Moderator
Posts: 9793
Joined: Tue Apr 15, 2003 7:29 pm
Location: In The Liquor Cabinet
"If I had all the money that I've spent on drink, I'd spend it on drink!"
"The trouble with internet quotes is that one can never be sure if they are genuine." - Abraham Lincoln
Kindly listen to
this
, please.
ドロンケン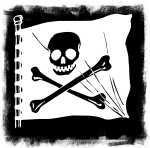 ---
I need your clothes your booze and your cigarettes
---
Juicing Like Jackie

Posts: 12665
Joined: Thu Jan 01, 2004 2:49 pm
Got to interview them while I was in college. We were supposed to do it before the show but got there too late because of traffic. Waited outside after the show and caught one of them going to the bus. We explained what happened and he brought us inside to do the the interview. Everyone was there except Patton, which wasn't unexpected. They stayed for 10 minutes and even did some station promos. I was shocked they would do that for an obscure college radio station. Really made an impression.
I'll miss you, pallie.
---