Moderators: NYDingbat, oettinger, Judge, Badfellow, Mr Boozificator, mistah willies, ThirstyDrunk, Bur, Hardcore Stig
Who would have thought it was possible for the Jets to have a more embarrassing game than they did on Thanksgiving.
Alcohol makes us better human beings. - FKR

"A government big enough to give you everything you want, is big enough to take away everything you have." - Thomas Jefferson
---
Juicing Like Jackie

Posts: 10390
Joined: Sun Mar 16, 2008 3:05 am
Location: Belgium, Austin TX, SoCal, Branson MO, Cape Cod MA
Tannenbaum is dead to me...Ryan, dead...Shanchez, dead...
"Man i once bought $101 worth of insect candy because it was free shipping on orders over 100 bucks." -- ThirstyDrunk
"I wanted a shark high on crack dumped into a piranha tank! I wanted college AD's to pull their human faces off, then dive at each other's lizard throats!" -- waahoohah
http://www.youtube.com/watch?v=Q01p7k6T ... e=youtu.be
---
Hopefully I won't have to see Rex Ryan flapping his lips anymore.
The greatest trick the Devil ever pulled was convincing the world he didn't exist.
GFYCMD- Go Fuck Yourself, Captain Mike Davis.
---
Chugging Like Churchill

Posts: 5856
Joined: Sat Feb 06, 2010 6:41 pm
Location: South Central, PA
peetie44 wrote:Tannenbaum is dead to me...Ryan, dead...Shanchez, dead...
Neidermeyer......dead.
Now you're ready for some anti-dry-otics!-BeerMakesMeSmarter

If worms had daggers, birds wouldn't fuck with them-Todd Snider

Blackout and be extraordinary-Absinthe of Malice
---
Juicing Like Jackie

Posts: 12665
Joined: Thu Jan 01, 2004 2:49 pm
I loved it!
I'll miss you, pallie.
---
Moderator
Posts: 9793
Joined: Tue Apr 15, 2003 7:29 pm
Location: In The Liquor Cabinet
Patchez wrote:Neidermeyer......dead.
Killed by his own troops, I believe...
"If I had all the money that I've spent on drink, I'd spend it on drink!"
"The trouble with internet quotes is that one can never be sure if they are genuine." - Abraham Lincoln
Kindly listen to
this
, please.
ドロンケン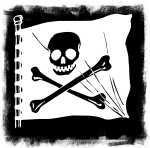 ---