Moderators: NYDingbat, oettinger, Judge, Oggar, Badfellow, Mr Boozificator, Artful Drunktective, mistah willies
Tippler

Posts: 4
Joined: Fri Apr 05, 2013 8:35 am
Location: Denver, CO
...In Denver tonight. Who else is going?
---
Moderator
Posts: 9793
Joined: Tue Apr 15, 2003 7:29 pm
Location: In The Liquor Cabinet
Look out for the Modern Drunken Magazine staffers.
"If I had all the money that I've spent on drink, I'd spend it on drink!"
"The trouble with internet quotes is that one can never be sure if they are genuine." - Abraham Lincoln
Kindly listen to
this
, please.
ドロンケン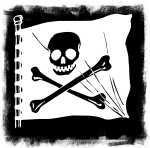 ---
Drinking Like W.C.

Posts: 6759
Joined: Fri Apr 07, 2006 4:04 pm
Location: Boozing Bodhisattva
Contact:
NOW you tell me...
22:21 Thirsty i was too drunk to be high
[13:22] <@Veen> I need to find the penis monster
[23:03] <@fabric> dont masturbate to me
---