Moderators: NYDingbat, oettinger, Judge, Oggar, Badfellow, Mr Boozificator, Artful Drunktective, mistah willies
---
Moderator
Posts: 9793
Joined: Tue Apr 15, 2003 7:29 pm
Location: In The Liquor Cabinet
I always love the story that Groucho Marx told, of going for Supper at Fields' house in 1938. After the meal, Fields showed him a secret cellar where he had stored, according to Groucho, over 100,000 bottles of hooch.
Groucho said to Fields, "Why are you hoarding so much booze, Bill? Prohibition is over."
Whereupon Fields grabbed him with a manic look and declaimed, "But what if the fuckers bring it back!"
"If I had all the money that I've spent on drink, I'd spend it on drink!"
"The trouble with internet quotes is that one can never be sure if they are genuine." - Abraham Lincoln
Kindly listen to
this
, please.
ドロンケン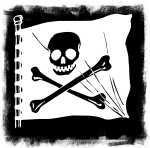 ---