Moderators: NYDingbat, oettinger, Judge, Oggar, Badfellow, Mr Boozificator, Artful Drunktective, mistah willies
Moderator
Posts: 9793
Joined: Tue Apr 15, 2003 7:29 pm
Location: In The Liquor Cabinet
"If I had all the money that I've spent on drink, I'd spend it on drink!"
"The trouble with internet quotes is that one can never be sure if they are genuine." - Abraham Lincoln
Kindly listen to
this
, please.
ドロンケン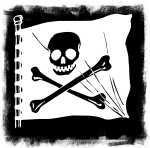 ---
Hooching Like Hemingway

Posts: 3744
Joined: Mon Mar 16, 2015 1:00 pm
Location: Yautja Prime
Oett (during the coronavirus hoarding craziness) drunk slurring: We need to go to the store on Monday morning. Things will be crazy after this weekend. We should be there first thing when they open.

Me: Why? We have everything we need. Plus if that's the case, it will be madness and everyone will have the same idea and be there first.

Oett: Then we need to be there second.

Me: *LOL* Okay well what is so important that we need so badly?

Oett: We need to get more steaks...[/color]
Okole maluna!
---