Moderators: oettinger, Oggar, Badfellow, One for the Frog, Artful Drunktective, mistah willies, Frankennietzsche
Moderator
Posts: 9793
Joined: Tue Apr 15, 2003 7:29 pm
Location: In The Liquor Cabinet
"If I had all the money that I've spent on drink, I'd spend it on drink!"
"The trouble with internet quotes is that one can never be sure if they are genuine." - Abraham Lincoln
Kindly listen to
this
, please.
ドロンケン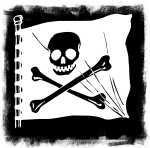 ---
Hooching Like Hemingway

Posts: 3941
Joined: Fri Nov 25, 2011 7:23 am
Location: Norris Green
I think the real great thing done here, as stated at the end of the article is highlighting the nature of the debt market. I knew that debts were bought for a fraction of their real price by secondary debt companies. I didn't realize it was bought so cheaply however. assuming it would have been about 20% minimum. 5% is an extraordinary amount though I suppose it reflects the difficulty in collecting the whole of the debt.
"I spent all of my money on cars, women and booze, the rest of it I squandered" G. Best
---
Chugging Like Churchill

Posts: 5065
Joined: Mon May 19, 2003 3:43 pm
Location: Buffalo, MN
Contact:
That is pretty cool.
I can't write like Papa, you know I just ain't able
But if he came in here tonight, I'd drink him under the table -Ronny Elliott

RIP Mayhem, as long as I have a heart you are in it.
---
Drinking God's Good Scotch

Posts: 2848
Joined: Thu Apr 17, 2003 9:35 am
Contact:
Does it mean one can ask his friend to buy his debt, then drink the difference together? Or don't you know whose debt you're buying?
---